Dental Accounting Partners of Professional Practice Consultants, Inc.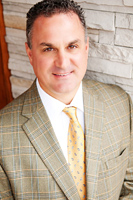 Daniel P. Welch, CPA
Daniel P. Welch, CPA is the president and founder of Professional Practice Consultants, Inc. (PPC).
With more than 20 years of experience in the dental industry, he is intimately familiar with the current dental marketplace, existing trends, new products and equipment. He utilizes this knowledge to guide dentist in growing practice production and profitability.
A frequent lecturer, Dan regularly provides guidance to dentist regarding the purchase, sale or start-up of a dental practice. As a CPA, he is able to blend his specialized knowledge of the industry with current trends in taxation to provide expert advice to his audience and clients.
In his spare time, Dan volunteers his time coaching his son in football and playing golf.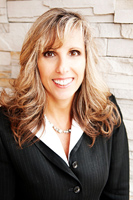 Lori Stadler, CPA
Lori Stadler, CPA co-founded PPC and has more than 15 years of experience working with dentists and dental specialists.
A former auditor, Lori's past experience allows her to provide a unique perspective to dental accounting, consulting, and preparing practice valuations.
Lori has vast experience in preparing corporate, partnership, and personal income tax returns. She has extensive knowledge in the retirement plan arena and frequently assists clients in setting up plans for clients so they can reach their ultimate goal, retiring comfortably.
As a licensed CPA, Lori is an active member of the Illinois CPA Society and National Society of Certified Healthcare Business Consultants.
A frequent traveler, Lori enjoys exploring new exotic locales and spending time with her family.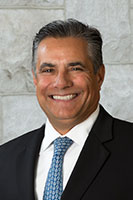 James Plescia
Jim Plescia joined PPC in 2014 as a Dental Practice Broker/Transition Consultant.
Jim is a Dental Industry leader with 40 years of top ranked sales experience and dental consulting.
He has built and maintained strong relationships with dentists, dental schools, dental manufacturers, and financial institutions.
He has experience in transitioning dentists to new offices, office design/remodeling, coordinating and overseeing the build out of new offices, equipment appraisals and buying/selling dental practices.
Jim is also a licensed Real Estate Broker.
In his free time, Jim enjoys golf, running and sports.